I'm so glad you're here!
As a teacher you have the power to exponentially transform our world for good, and I know that every day you are doing just that. Thank you. You are seen, you are valued, and you are loved!
When you feel tired, discouraged, and overwhelmed, please know that you are NOT alone! We are working hard to lighten your load by providing you with exceptional resources that make teaching the arts fun & easy for you and your students.
I partner with phenomenally talented arts educators and teaching artists to create video curriculum resource kits which you can integrate into your classroom with ease. If our mission resonates with you and you'd like to join our content creation team, click here to fill out this form so we can chat.
It's my honor and privilege to serve and support you in any way I can. Please feel free to contact me any time with your questions, suggestions, and celebrations. Together, we can turn our world upside down!
Instagram @joannapuello
Facebook @joannapuello
LinkedIn @joannapuello
Email [email protected]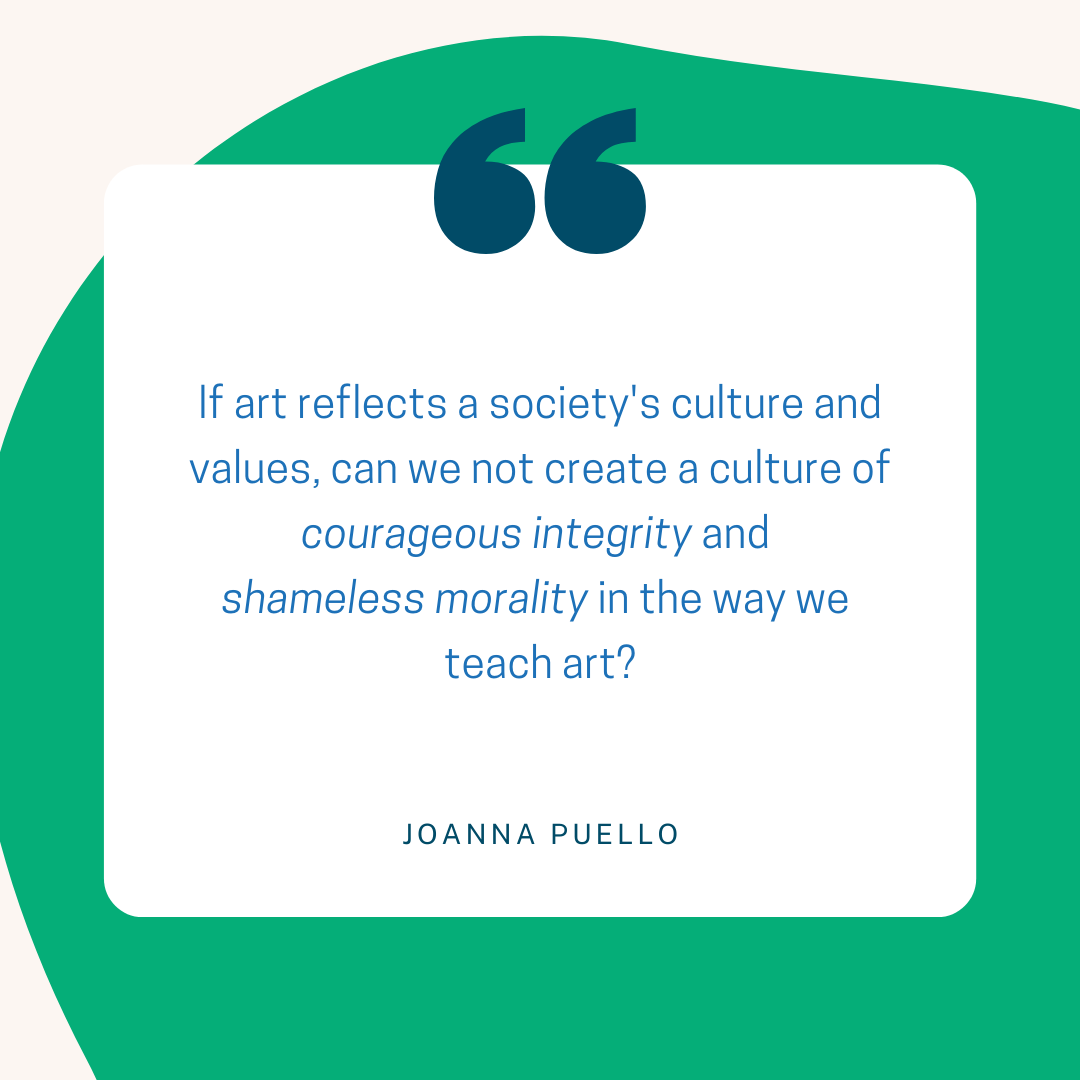 Curated Marketplace
We partner with arts educators and teaching artists to create really awesome video curriculum resource kits which make teaching the arts fun and easy for both teachers and students.
Does "curated" sound snobby? Well, we could have an open marketplace where anyone could create, sell, and share anything they wanted. And that would be cool, but it's not really what we're all about. We don't partner with just anyone because we are not just creating lesson plans or teaching resources. We're using arts education to change the world.
Mission
We believe that arts education is one of the most powerful mediums we can use to transform lives, to raise up a generation of young people who have a strong understanding of their true identity and the courage to live lives of integrity.
We use our courses to give students a hope and a future so that they can change the world for good.